Location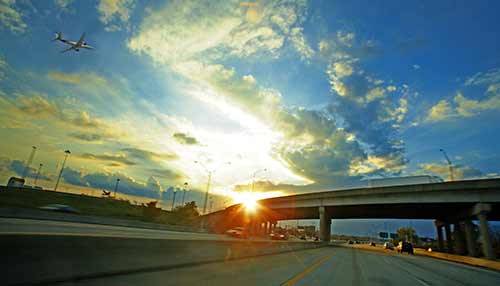 The burgeoning future hub of North Bangalore today has a lot to offer on Infrastructure & Connectivity. Growing trend in air traffic & proliferation of supportive real estate in this region has given rise to developments in Commercial, Residential, Retail, Hospitality, Healthcare & Education.
Good availability of land, planned development in the BIAAPA clubbed with reduced travel time to the airport via Bellary Road (NH-7 elevated expressway), proposed Metro rail/high speed rail link to KIA & future-ready infrastructure, North Bengaluru is the newly preferred area for those looking to invest in residential properties.
Adarsh Palm Acres is strategically located in the eye of North Bengaluru and can be easily accessed via both NH-7 and Hennur – Bagalur Road (a new 6-lane expressway originating from Outer Ring Road plying close to KIA). The location of the International Airport has encouraged the government to show renewed interest in the region by earmarking land for the development of Information Technology Investment Region (ITIR), Aerospace SEZ and Technology Park, Wipro, Starrag, Amada TE, Tyco, Centum, Dynamatic Technologies and Shell have already started operations here. Activity in these clusters is likely to gain traction in the next 3-5 years.
However, the region is not just airport & Tech Zones. Schools and hospitals have also started emerging, thus making it the perfect place to live and work.
In the Vicinity
Manyata Tech Park -  21 KM
Kempegowda International Airport - 16 KM
Mekhri Circle - 24 KMs
MG Road - 29 KM
Nandi Hills - 42 KM
Project Address
Adarsh Palm Acres
Huttanahalli, Jala Hobli
Bangalore- 562157
»
Get in touch