Overview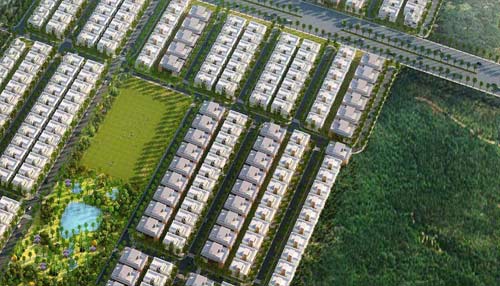 Adarsh Palm Acres is an expansive, unprecedented, pristine villa development, with a host of exclusive privileges, designed around a lush multi-faceted central park spread. On offer here are four vaastu-compliant villa types to choose from ranging from an area of 3150 sft. to 5400 sft.
So, welcome to an enviably verdant green space, untouched peaceful surroundings, a location at the heart of north Bangalore, close to the Kempegowda International Airport and everything blissful. Welcome to Adarsh Palm Acres.
Architectural Finesse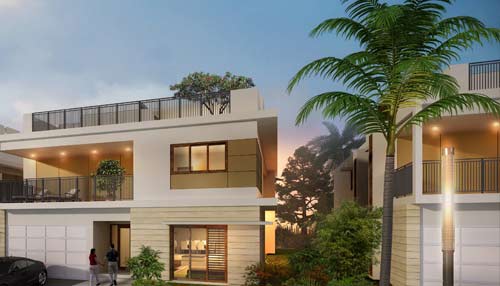 Designed by Callison, the villas at Adarsh Palm Acres have a clean and contemporary aesthetic attuned to the sensibilities of the urban dweller. Modern open plan schemes have been used with Vaastu compliance as an overlay. The façade is streamlined and modern, exuding an easy international appeal. Large fenestrations & warm colors complement & maximise the generous natural environs.
Idyllic Landscape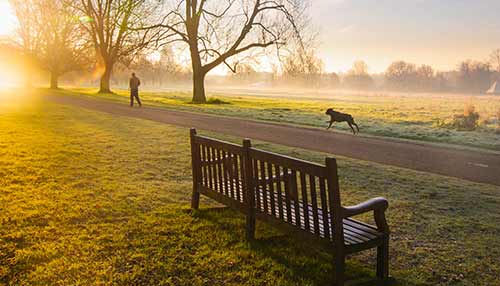 Inspired by the famous Central Park landmark in New York City, the Adarsh Palm Acres Central Park has an impressive green space that encourages a relaxing and healthy atmosphere for residents. Designed by Site Concepts, the landscaping also features an assortment of recreational amenities, such as a cricket pitch, playground and open lawns for lounging. Two promenades line the Central Park, allowing easy access and walkways.
Adarsh Developer is one of the most prominent names in building luxury villas in and around Bangaluru City. We have a long and successful track record of creating state-of-art living experiences for modern, urban residents. Quality and trust of our customers is our mainstay. We strictly follow the dictum 'customer comes first' and strive to exceed expectation by creating state-of-art living solutions for modern, urban population. Building beautiful homes is what we do.
As demand for luxury villas are soaring in Bengaluru and a large number of such housing projects are coming up around the city. Palm Acres from Adarsh Developer aims at offering unparalleled living experiences in the realm of nature at a close proximity of the city.
Palm Acres is an upcoming project in North Bengaluru in a thriving community with airport in the neighborhood and modern workspace and educational centers in the vicinity. There are four villa types with area between 3150 square feet and 5400 square feet. Each of these is fitted with the most modern amenities sought by our urban customers.
Villas
Independent villas located within gated community that offers freedom within highly secured environment. The four villa types are namely – Palm Zaffer, Palm Emerald, Palm Aqua and Palm Azure. Set amidst wide, verdant vista and beautifully crafted landscape these villas promise of a gateway from the hustle and bustle of the city to a calm and quaint neighborhood where you can relax with your loved ones. The bright color facades and contemporary architecture of the buildings have international appeal. Here are a few highlights of Palm Acres.
Modern architecture with open scheme plans
Vaastu compliant
Large fenestration allows natural ventilation and ample daylight
Artistically designed living and dining spaces to overlook the beautiful landscape
Expansive floor design
Backyard garden
Car portico
Modern design washrooms and shower cubicles
Amenities
The villas are located within a gated community with a high-tech security system in place. Palm Acres creates an aura of living within nature when in jet-setting city life.
The township is self sustaining with storm drain network, state-of-art water drainage and sanitation facilities.
Rain water harvesting to promote green living
Large vistas of green, lush vegetation
Club house, swimming pool, club house and other recreational facilities
Central Park – an open expanse of greenery complete with cricket pitch, playground, and lounges
Tastefully appointed landscape across the project that is appealing to beholders
There is also jogging tracks, open lawn, Zen garden, Maze garden and more
Location
The upcoming township enjoys proximity to the city.
Easy connectivity to NH7 and SH-104
Proximity to Kempegowda airport
Developing a 3000 acres commercial space supported by KIADB is on the card which will increase the commercial importance of the location manifold
Modern workspace and school all within close distance
Palm Acres has something to offer to everyone. Whether you decide to create a cozy corner for your loved ones, a secure and safe home for your children or connect back with nature, you won't be disappointed at Palm Acres.
*There are no concrete jungles in the vicinity – we are projecting a 5-6-km radius of pristine neighborhood surrounded by residential plots only.