Overview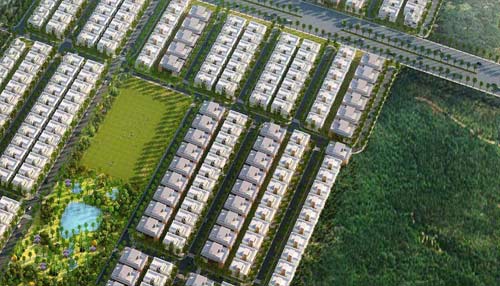 Adarsh Palm Acres is an expansive, unprecedented, pristine villa development, with a host of exclusive privileges, designed around a lush multi-faceted central park spread. On offer, here are three Vaastu compliant villas spread across Phase I and Phase II ranging between 3,150 sft. and 4,000 sft.
So, welcome to an enviably verdant green space, untouched peaceful surroundings, a location at the heart of north Bangalore, close to the Kempegowda International Airport and everything blissful. Welcome to Adarsh Palm Acres.
Architectural Finesse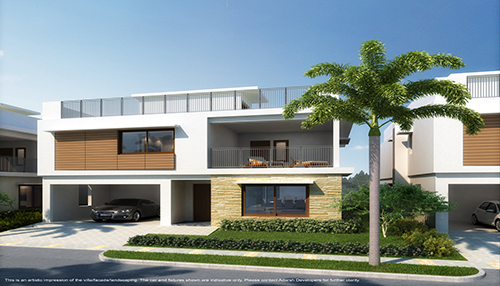 Designed by Callison, the villas at Adarsh Palm Acres have a clean and contemporary aesthetic attuned to the sensibilities of the urban dweller. Modern open plan schemes have been used with Vaastu compliance as an overlay. The façade is streamlined and modern, exuding an easy international appeal. Large fenestrations & warm colors complement & maximise the generous natural environs.
Idyllic Landscape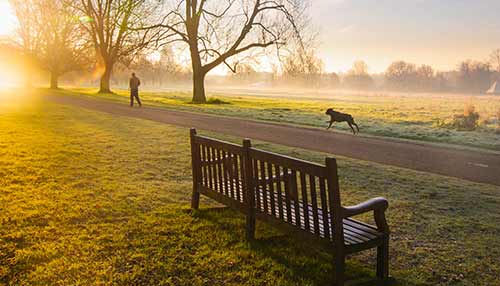 Inspired by the famous Central Park landmark in New York City, the Adarsh Palm Acres Central Park has an impressive green space that encourages a relaxing and healthy atmosphere for residents. Designed by Site Concepts, the landscaping also features an assortment of recreational amenities, such as garden plaza, flower garden, children's playground and open lawns.